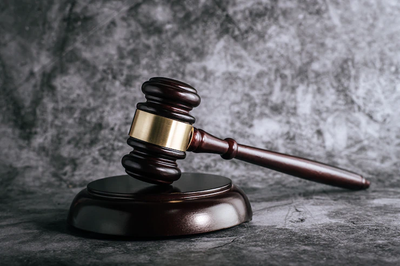 Finding someone who has gone out of reach, skipping the town for one reason or another!!
It seems you're unable to trace the person due to a lack of any clue, as the person has gone miles away with no information left behind. At Redrock Process Servers, we provide the best skip tracing services in St. George/Hurricane as we have specialized and proficient investigators to do the job for you.
Our skip tracing solutions in St. George/Hurricane are reliable and effective as we adopt methods that make the work feasible. All we need are essential details of that specific person, including first and last name, approximate age/Date of birth, and phone number, to make the skip tracing process more streamlined and focused. There's nothing to worry about, as the services we offer are entirely confidential, and the essential details we get from sources make things easier for skip-tracing investigators to draft & execute a plan.
We have the same system of skip tracing to find the location of the specific person adopted by law enforcement. Our highly trained investigators have the expertise to track the person through an efficient application that gives an exact position where the person is available at a specific time. Our skip tracing investigators are proficient in finding anyone fast located anywhere with a cell phone number, assets, relatives and criminal records, and that too without charging additional cost.
No one can track a person in an unknown location without leaving any information. At Redrock Process Servers, our
skip tracing investigators in Hurricane/St. George
is there for your assistance at any point of time. FYI, we even deliver services to private detectives in their task and resolve it with our expertise in detecting the hard-to-find person in the dark zone.
Why Choose Redrock Process Servers?

At Redrock Process Servers, we ensure you get the best skip tracing services as our professional investigators are on their toes when unveiling the secret location of a specific person who is liable for something or more to an individual or bank related to legal/commercial cases.
Here's our expertise in offering skip tracing services:
Implement techniques to trace hard-to-find individuals
Streamline the debt collection process.
Verify and confirm the identity of individuals and business
Conduct Manual investigative research
Reduce fraud and enhances risk management to optimum
Who We Serve? Know Our Clients

We have several clients who generally seek help to trace hard-to-find individuals. Redrock Process Servers has gained a reputation as a renowned company offering the best skip tracing services in St George/Hurricane. From financial institutions to law firm to collection agencies, our qualified and experienced tracing investigators apply all techniques and come up with a 100% success rate to fetch the details of the person attempting to hide in an unknown place.
Approach Us Now at Redrock Process Servers. Give Us a Call @ 360-903-2843, and we would be more than happier to serve you in terms of offering best skip tracing services.